Titanium Expedition Solid Fuel Stove
Titanium Expedition SOLID Fuel Stove
An all new solid fuel stove for 2019. Boasting an integrated windshield, this solid fuel stove is made from pure titanium.
flat-pack
The original design permits quick disassembly for transport on the trail. Utilizing 3D modeling software the fully assembled stove is solid and safe for cooking and boiling water.
ultra-light
Weighing in at 85g, this stove and effective integrated windshield is suitable for any ultra-light hiker.
Pure titanium assures strength and durability for a lifetime of rugged use.
We use 120% more titanium than other solid fuel stoves for added strength and durability.
fuel-EFFICIENT
Notice the perfect indentation for the solid fuel tablet? This "Burn Pot", windshield and vertical air venting work in concert to maximize burn times and heat delivery to the cooking surface.
On trail and away from home, efficiency matters.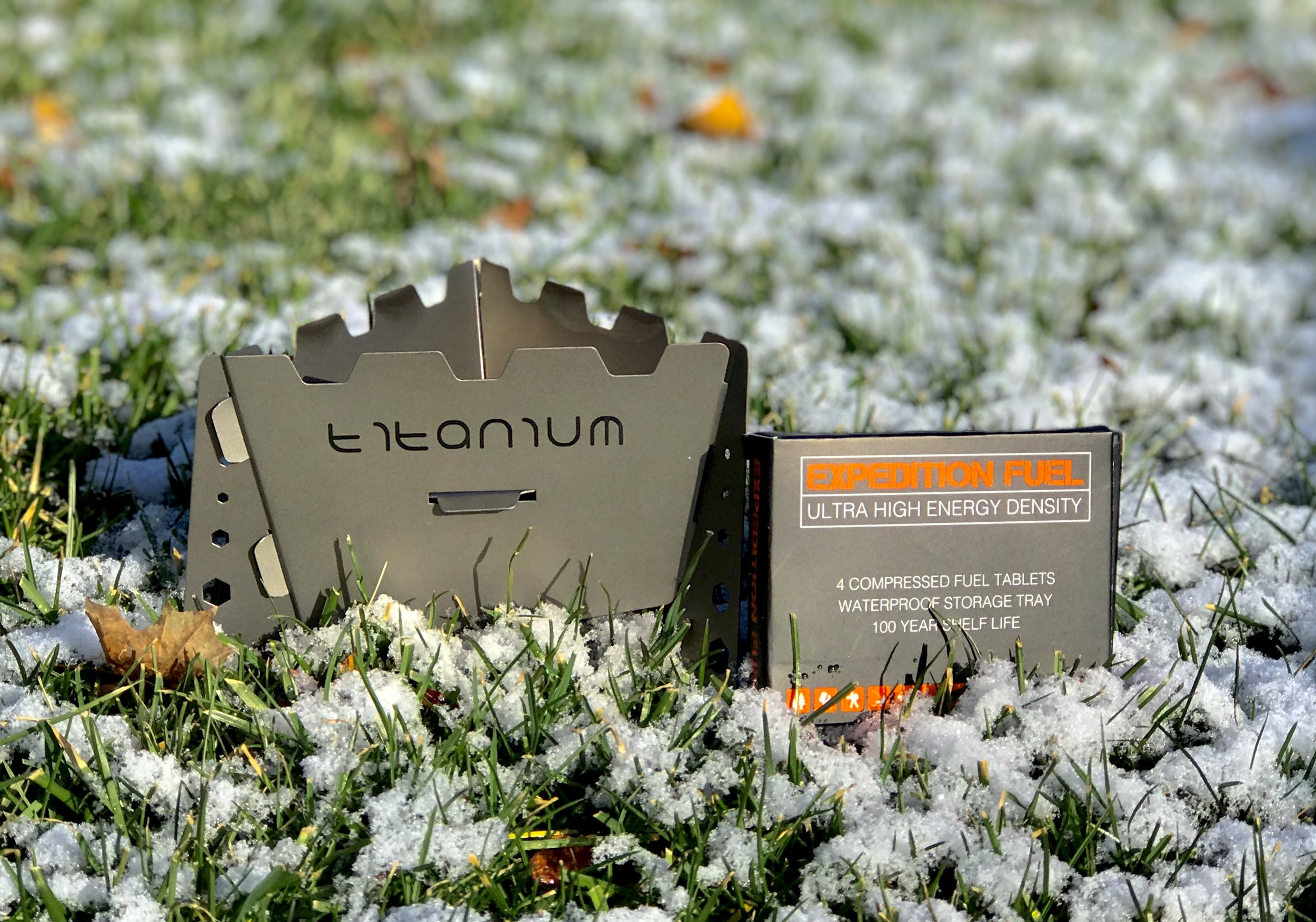 An expedition class cooking system